SEPTEMBER  2023
PROFESSIONAL OTTAWA  FILM AND DIGITAL PHOTOGRAPHER   
 ***40  YEARS  IN  BUSINESS***  🙂 🙂
Professional Ottawa photographer, lecturer, visual arts instructor, Jeff Ryan/Ryan Photographic Studio Ottawa, has been actively involved in the photographic industry for a period exceeding 40 years, providing high quality portraiture/workshops and commercial imaging to business and private sectors.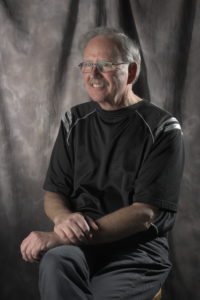 Mr. Ryan has created a diversified array of  portraiture from numerous vocations including THE NATIONAL ARTS CENTRE ORCHESTRA, THE ROMAN CATHOLIC ARCHDIOCESE OF OTTAWA, UNIVERSITY OF OTTAWA REPRESENTATIVES, RICHARD ROBINSON ACADEMY OF FASHION DESIGN, THE CANADIAN WOMEN'S NATIONAL SKATING ASSOCIATION, a prominent member of THE CANADIAN BALLET SOCIETY OF CANADA, services to THE UNITED STATES OF AMERICA EMBASSY & DIPLOMATIC CORE as well as THE GOVERNMENT OF CANADA.
His company brings experience to several aspects of professional photography including "BEAUTIFUL CHILDREN'S FAIRY PORTRAITURE", FAMILY, DANCE, MUSICIAN/ARTISTS, PRODUCT, PHOTOGRAPHIC RESTORATION, PREGNANCY and FASHION/MODEL PORTFOLIOS.
In addition, Mr. Ryan's high-end black and white character study portrait sessions are custom printed exclusively by hand in the studio's wet darkroom lab utilizing archival printing techniques of yesteryear. A true archivist and advocate of film technology during his professional career, he frequently incorporates the services of custom colour production labs overseeing his work with meticulous attention paid to detail.
*Complimenting his services further, are professional Nikon digital camera systems to fully accommodate clients requests.
Characterized by taking a genuine interest in his clients welfare, he is known as an individual representing the ability to develop an immediate connection with individuals from all walks of life, entailing to long term professional relationships.