OTTAWA PROFESSIONAL MATERNITY/ PREGNANT / NEWBORN/ PHOTOGRAPHER RYAN STUDIO / PHOTOGRAPHY SERVICES TO / KANATA / STITTSVILLE / NEPEAN / BARRHAVEN / RICHMOND / MANOTICK / ORLEANS
---
OTTAWA PROFESSIONAL PREGNANCY / MATERNITY PHOTOGRAPHER INCLUDING, STITTSVILLE, BARRHAVEN, MANOTICK, ORLEANS. PROFESSIONAL OTTAWA MATERNITY/ PREGNANCY PORTRAIT PHOTOGRAPHY / IN STUDIO OR ON LOCATION. JEFF RYAN PHOTOGRAPHY STUDIO.
SEPTEMBER  2023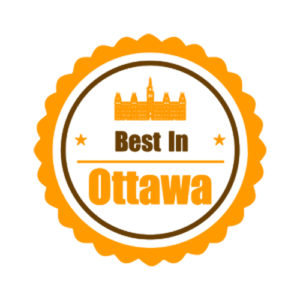 BEST IN OTTAWA LINK:    https://www.bestinottawa.com/
***"VOTED WITHIN THE
"TOP FIVE PHOTOGRAPHERS" 
CATEGORY IN  OTTAWA"!!!  🙂 🙂 🙂 🙂 🙂
 ***40  YEARS  IN  BUSINESS***  🙂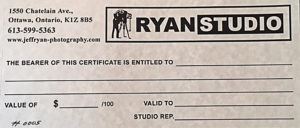 GIFT CERTIFICATES AVAILABLE  !!
JEFF RYAN PHOTOGRAPHY  "FACEBOOK"   URL:      https://www.facebook.com/JRPhotographyOttawa
JEFF RYAN PHOTOGRAPHY  "INSTAGRAM"  URL:    https://www.instagram.com/ryan_photography_studio_ottawa/?hl=en-
This special moment in your life is handled with great photographic sensitivity and care at RYAN PROFESSIONAL MATERNITY PORTRAIT STUDIO OTTAWA. Through the use of expert lighting and posing, you will be photographed from several angles depicting the beauty of the female form during your pregnancy. You have the option of selecting from several backdrops for your photographic session, ranging from our preferred "low key setting", to a bright white "high key" portrait style.
Clients are offered their choice of two photographic locales to create your imagery being, our professional OTTAWA/KANATA/ORLEANS portrait studio or on location in the surroundings of your home. Clients make their selection from three photo coverage's pertaining to pregnancy photography, including our most popular three photo session maternity package. This portrait session includes photography of you while carrying your child, followed by a six month and one year photo session as well.
Clothing selection regarding maternity sessions is determined exclusively by our clients. We are very pleased to make suggestions, however "the nude" is unquestionably the most striking in it's finished appearance. Our client's decision will be upheld and respected regarding their choice of attire and comfort level. You are encouraged and most welcome to bring your spouse or a friend to my portrait studio during these photography sessions.
*In addition, for the true connoisseur of black and white portrait imagery, we use actual black and white film for your maternity portrait session which is hand developed and printed into wall art portraits in our own traditional wet darkroom. This is custom work and receives a great amount of attention to detail in the printing process making these portraits, truly museum quality archival photographs.
*As a hand printer in Ottawa for a duration of 40 years, this service has now become extremely rare and appreciated by clients who truly cherish high quality black and white photographic archival craftsmanship.
With Good Wishes……Jeff Ryan.
JEFF RYAN PHOTOGRAPHER/ RYAN STUDIO OF PROFESSIONAL PORTRAIT PHOTOGRAPHY/, OTTAWA/KANATA/ BARRHAVEN/ MANOTICK/ ONTARIO. 
OTTAWA TRADITIONAL FILM & DIGITAL PROFESSIONAL PHOTOGRAPHER
Email—jeffryan@storm.ca
www.jeffryan-photography.com
613.599.5363