OTTAWA PROFESSIONAL STUDIO PHOTOGRAPHER(S) / OLD PHOTO PICTURE REPAIR /TORN DAMAGED PHOTOGRAPHS/OTTAWA PHOTO RESTORATION STUDIO/ DIGITAL PHOTOGRAPHY RESTORATION / HEIRLOOM PHOTOGRAPH REPAIRS/ RESTORED, REPAIRED OLD PHOTO /PICTURES FROM WAR/ VETERANS/ ROYAL CANADIAN LEGION/ PROFESSIONAL BLACK AND WHITE FILM PRINTER/ RESTORATION PHOTOGRAPHER. SERVING THE REGIONS OF OTTAWA, KANATA, NEPEAN, STITTSVILLE, ORLEANS, BARRHAVEN, MANOTICK. JEFF RYAN PHOTOGRAPHY/RYAN STUDIO
OTTAWA SMALL BUSINESS/ PROFESSIONAL PRODUCT PHOTOGRAPHER / MERCHANDISE/ WEBSITE PHOTOGRAPHER / PHOTOGRAPHY / COMMODITY / ARTIFACTS PHOTOGRAPHER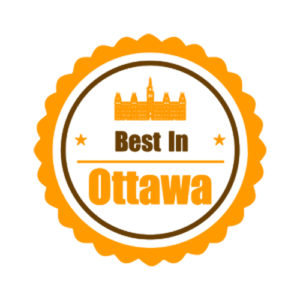 BEST IN OTTAWA LINK:    https://www.bestinottawa.com/
JEFF RYAN PHOTOGRAPHY  "FACEBOOK"   URL:      https://www.facebook.com/JRPhotographyOttawa
JEFF RYAN PHOTOGRAPHY  "INSTAGRAM"  URL:    https://www.instagram.com/ryan_photography_studio_ottawa/?hl=en-
NOVEMBER 2023
***"VOTED WITHIN THE
"TOP FIVE PHOTOGRAPHERS" 
CATEGORY IN  OTTAWA"!!!   🙂 🙂 🙂 🙂 🙂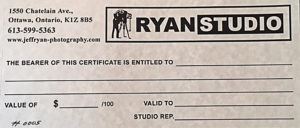 GIFT CERTIFICATES AVAILABLE  !!
 ***40  YEARS  IN  BUSINESS*** 🙂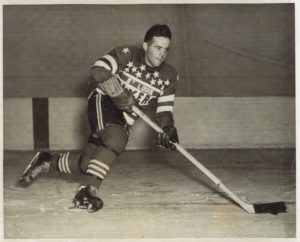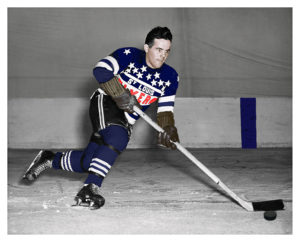 ***PROFESSIONAL COLOURING OF BLACK & WHITE IMAGERY SERVICES***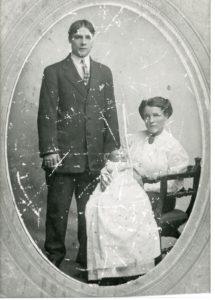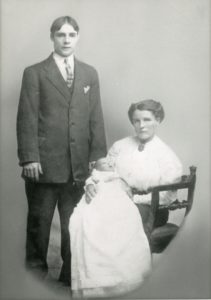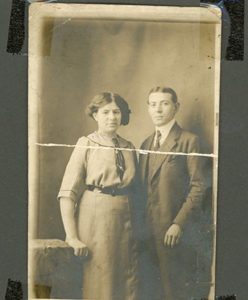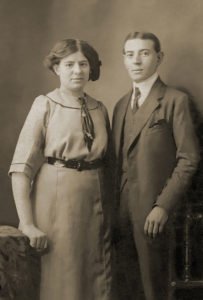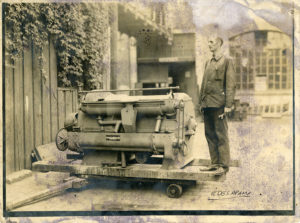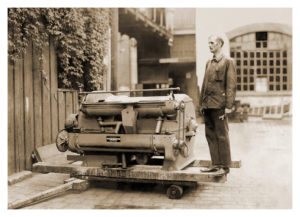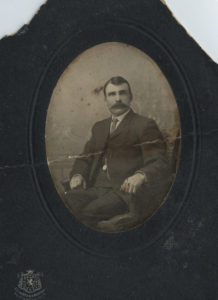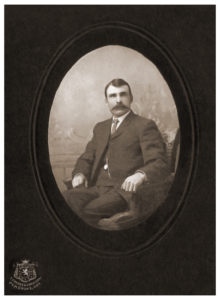 *REVIEWS FROM RESTORATION CLIENTS..POSITIVE: PROFESSIONALISM, QUALITY, REPONSIVENESS
–5 STARS   🙂 🙂 🙂 🙂 🙂
OCTOBER 2022           🙂  5 STARS***** JEFF RYAN RECOMMENDATION:   WE ARE GRATEFUL TO JEFF RYAN FOR THE CAREFUL AND THOROUGH RESTORATION WORK THAT HE COMPLETED ON A FAMILY SNAPSHOT OF OURS FROM THE 1950'S. JEFF BROUGHT A DAMAGED AND FADED SCENE BACK TO LIFE. HIS ATTENTION TO DETAIL AND TECHNICAL SKILLS PRODUCED A PRINT THAT WE WILL CHERISH.    ELEANOR AND ROLAND THOMAS. 
AUGUST   8, 2022       🙂  5 STARS ***** TO JEFF FOR BOTH HIS WONDERFULLY FRIENDLY APPROACH AND HIS PROFESSIONALISM.  HE DID AN OUTSTANDING JOB GOING OUT OF HIS WAY TO ACCOMMODATE MY SPECIAL REQUESTS. HE IS AN ARTIST WITHOUT PRETENCE–WINNING COMBINATION!   MR. GREG  KANE.   
AUGUST  17, 2022      🙂  5 STARS***** I HAD JEFF REDO A FEW EXTREMELY OLD FAMILY PHOTOS (IE, GRANDFATHER AS A BOY; MY PARENTS' SCHOOL CLASS PICTURES) FOR ME. HE DID A GREAT JOB. HE WAS VERY THOROUGH AND HIS ATTENTION TO DETAIL WAS EXCEPTIONAL.  I TRUSTED JEFF WITH MY IRREPLACEABLE PHOTOS AND HE TOOK SPECIAL CARE WITH THEM. IT WAS A PLASURE TO WORK WITH JEFF AND I HOPE THAT WE CAN WORK TOGETHER AGAIN THE FUTURE.     KAREN M.
MARCH 28, 2022.     🙂  5 STARS*****JEFF'S ATTENTION TO DETAIL IN THE RESTORATION WORK OF MY OLD FAMILY PHOTOS WHICH WERE HEAVILY DAMAGED WAS EXTRAORDINARY.    HIS INTEREST IN HIS WORK MAKES THE RESULTS TRULY EXCEPTIONAL AND OF GREAT HELP TO PRESERVE CHERISHED FAMILY MEMORIES AND PERSONAL HISTORIES. I WOULD HIGHLY RECOMMEND HIM TO ANYONE SEEKING PHOTO RESTORATIOIN AND DIGITIZATION.   MONIKA F.
5 STARS*****             🙂 JEFF DID A GREAT JOB OF RESTORING AN OLD PHOTO OF MINE FROM THE 1980's.     HE  WAS  SO  PLEASANT  TO  WORK  WITH!    THE PHOTO HAD EXTENSIVE WATER DAMAGE AND THE NEW VERSION LOOKS AMAZING!  I WOULD NOT HESITATE TO USE JEFF AGAIN FOR ANY PHOTOGRAPHY RELATED SERVICES.    SUSAN S.
5 STARS*****            🙂  RECENTLY I CONTACTED RYAN STUDIO TO RE-FINISH SOME VERY OLD FAMILY PHOTOS THAT HAD FADED AND BLURRED. THE FINISHED PRODUCT WAS AMAZINGLY CLEAR AND BRIGHT. ALTHOUGH THE COST WAS MORE THAN EXPECTED, JEFFREY KINDLY WALKED ME THROUGH THE PROCESS AND I REALIZED THE PAINSTAKING EFFORT REQUIRED FOR THE FINISHED PRODUCT. ALTHOUGH THIS WAS MY FIRST ENCOUNTER WITH RYAN STUDIO, I HIGHLY RECOMMEND THEIR PROFESSIONAL ETHICS AND WORK.  MR. C.B.
5 STARS*****           🙂  HEY JEFF:    I WANTED TO REACH BACK OUT TO YOU AFTER HAVING HAD A CHANCE TO SEE YOUR FINAL WORK.   OVERALL, IT IS PRETTY SPECIAL TO ME. YOUR HAVE "REALLY" DONE AN AWESOME JOB OF THE RESTORATION. THE PICTURE REALLY PORTRAYS A "GENUINE" QUALITY.  I AM NOW VERY COMFORTABLE THAT I HAVE SOMETHING THAT I CAN KEEP AND BE VERY PLEASED WITH DISPLAYING IN OUR HOME.  THANKS AGAIN JEFF AND A MERRY CHRISTMAS TO YOU, YOUR FAMILY, LOVED ONES AND FRIENDS.  DALE M.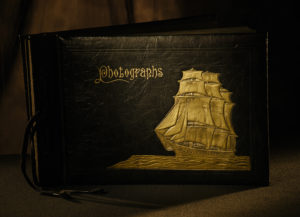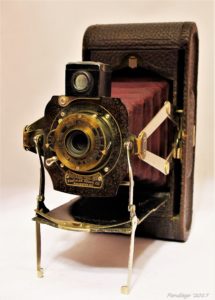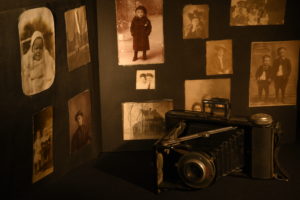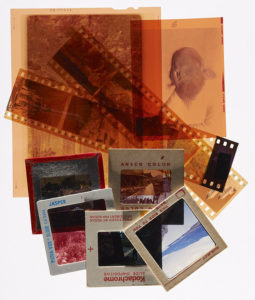 PROFESSIONAL CORRECTIVE RETOUCHING  SERVICES INCLUDE:
–Stain Corrections
-Print Crease Repair
-Enhancing faded imagery
-Removing or adding a person
-Repairing tears
-Reinstate missing pieces
-Adding colour to B & W and colour imagery
-Change photographs from colour to black and white or sepia tone
-Professional archival printing
-High End scanning of  colour and black and white transparencies, negatives, photographs,  tintypes, daguerreotypes, other print related materials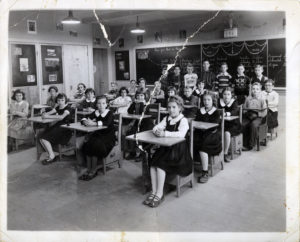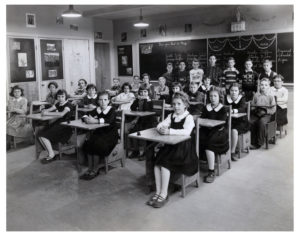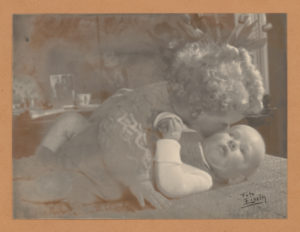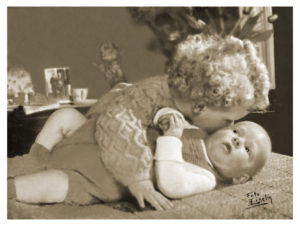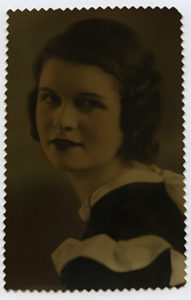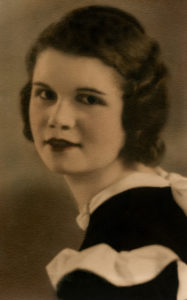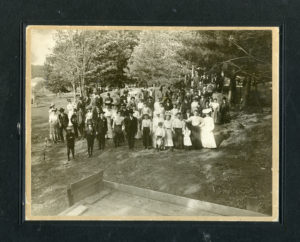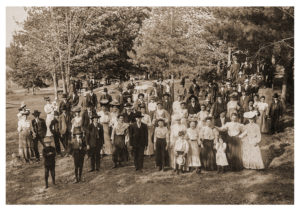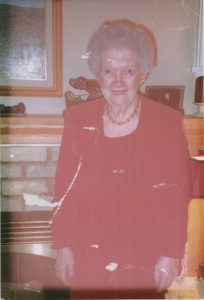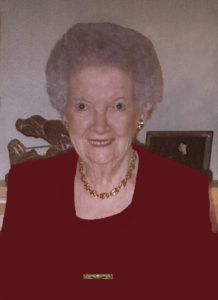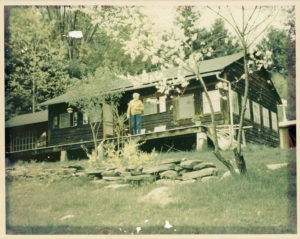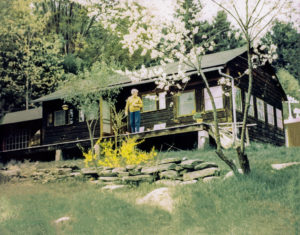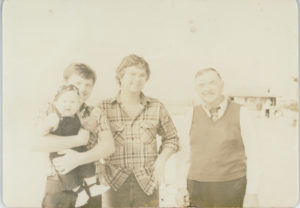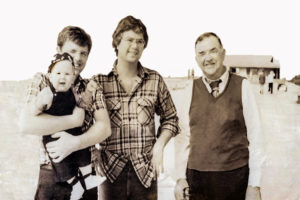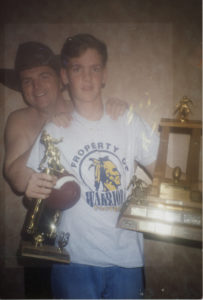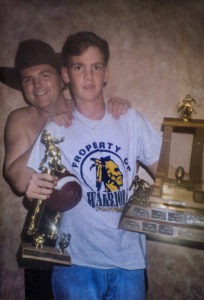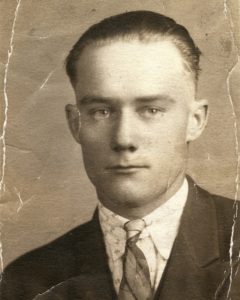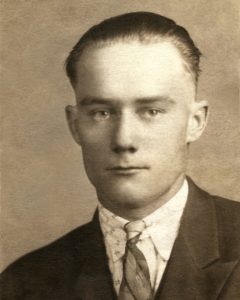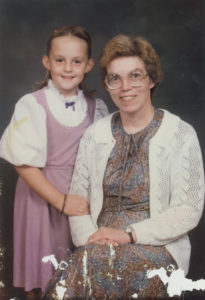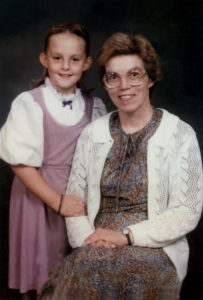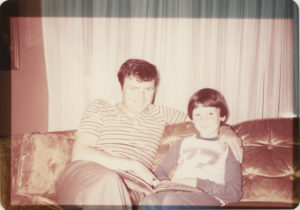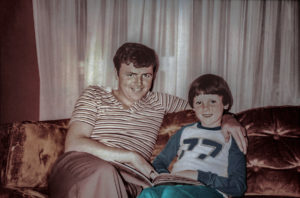 Photographs which are torn, cracked, or fading due to improper storage conditions or degradation from the elements may now be restored into beautiful professional images once again. We offer our clients the highest quality restoration work possible, using the finest scanning and retouching devices currently available.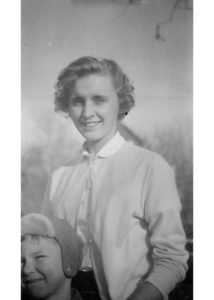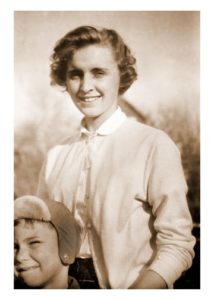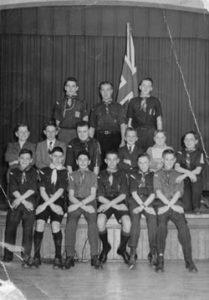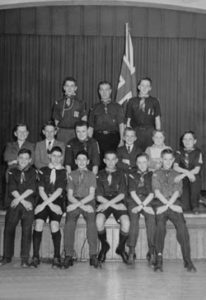 Our scanning system is capable of capturing the widest dynamic range of your imagery during our preliminary sampling stage. To compliment this process, we use top of the line computer photo enhancement programs ensuring total image control of your photograph, producing incomparable quality in the finished prints.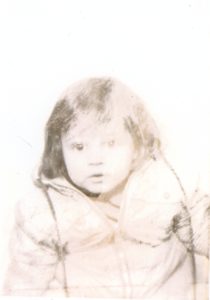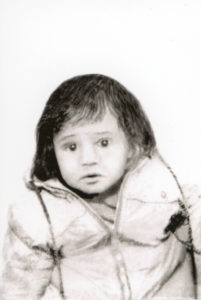 Restoration photographs may be produced in either black and white, sepia tone, or colour, depending upon the original image, along with several print sizes in various finishes. Your vintage imagery will be handled with the utmost of care at Ryan Studio. We promise to deliver excellent restorations of your heritage photographs ensuring your personal satisfaction.  Kindly refer to additional restoration print imagery below.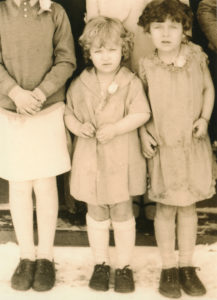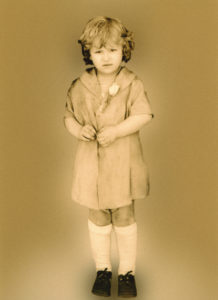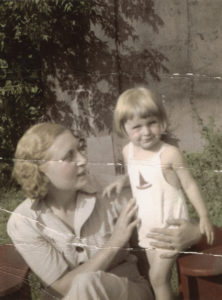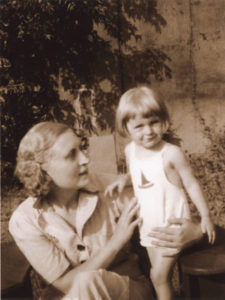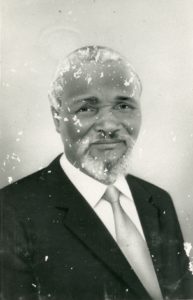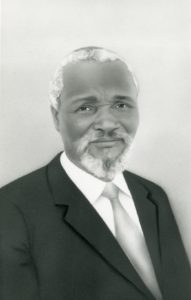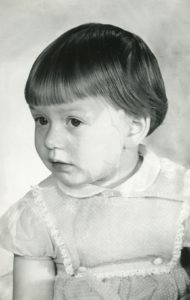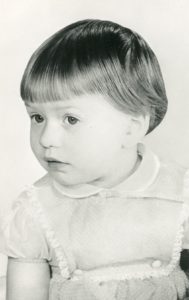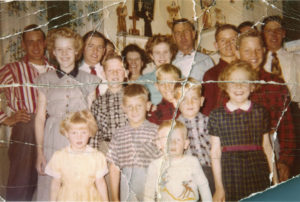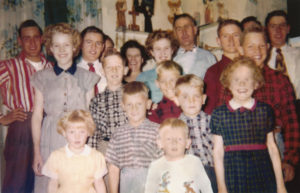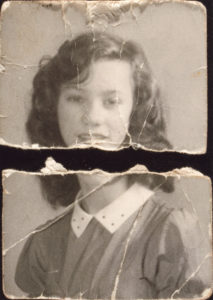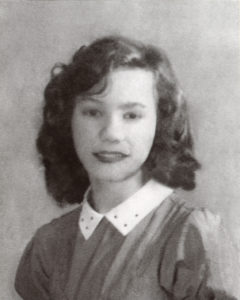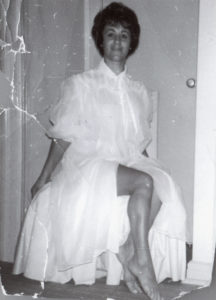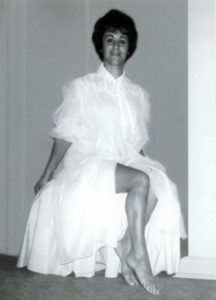 OTTAWA PHOTOGRAPHER JEFF RYAN/ RYAN STUDIO OF PROFESSIONAL PORTRAIT PHOTOGRAPHY IMAGING, OTTAWA/ KANATA /NEPEAN/ ORLEANS/ BARRHAVEN/ STITTSVILLE/ ONTARIO. 
Email—jeffryan@storm.ca
www.jeffryan-photography.com
613.599.5363