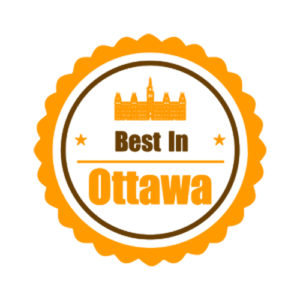 *****40  YEARS  IN BUSINESS*****
***PROFESSIONAL DIGITAL AND FILM PHOTOGRAPHER***
***"VOTED WITHIN THE
"TOP FIVE PHOTOGRAPHERS" 
CATEGORY IN  OTTAWA"!!!
MAY  2023
🙂 🙂 🙂 🙂 🙂    "  5  STAR    #OTTAWA  PHOTOGRAPHE R  "  !!!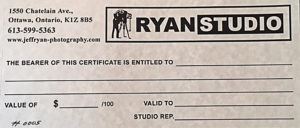 *** GIFT CERTIFICATES AVAILABLE  ***
BEST IN OTTAWA LINK:    https://www.bestinottawa.com/
JEFF RYAN PHOTOGRAPHY  "FACEBOOK"   URL:      https://www.facebook.com/JRPhotographyOttawa
JEFF RYAN PHOTOGRAPHY  "INSTAGRAM"  URL:    https://www.instagram.com/ryan_photography_studio_ottawa/?hl=en-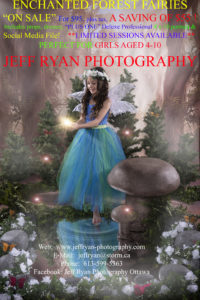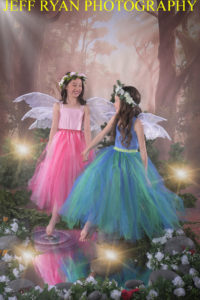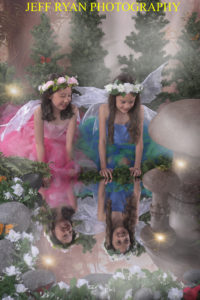 #OTTAWA  FAIRY PORTRAIT  PHOTOGRAPHER !  
#OTTAWA FAIRY DAY  PHOTOGRAPHER
🙂 🙂 🙂 FAIRY PHOTO SESSIONS ARE NOW "ON SALE"!  🙂 🙂 🙂 
***BOOKED BY APPOINTMENT ONLY !!!
***NO UNSCHEDULED WALK INS***
***LIMITED SESSIONS AVAILABLE***
***BOOK NOW TO RESERVE YOUR SPOT!***
  THANK YOU  🙂    
#OTTAWA GRADUATION PHOTOGRAPHER/PHOTOGRAPHY
***WE STOCK GRADUATION GOWNS, HOODS, CAPS, CERTIFICATES/DIPLOMAS,  BOUQUET OF ROSES, SEVERAL BACKDROPS, GRAD PHOTO PACKAGES EITHER PRINT OR DIGITAL.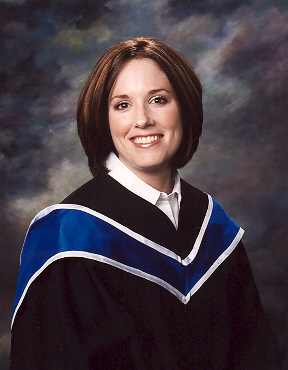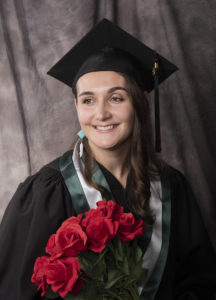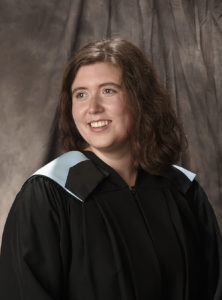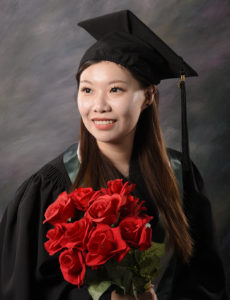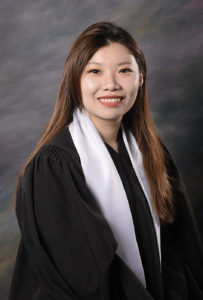 I realized I hadn't taken any graduation photos of myself the week before I was to go back to my home country, so I contacted Jeff. And I really thanked him for getting back to me the day after I sent my graduation photo request.
Jeff was so friendly and communicative, he was the best photographer I've ever met. We had a great time and he helped me take some beautiful pictures! Anyone who wants great photos should not hesitate to choose Jeff and trust him. 
#OTTAWA  GRAD/GRADUATION PHOTOGRAPHER
#OTTAWA GRAD/GRADUATION PHOTOGRAPHER  SERVING OTTAWA UNIVERSITY, CARLETON UNIVERSITY, ALGONQUIN COLLEGE & HIGH SCHOOLS IN OTTAWA, KANATA, STITTSVILLE, BARRHAVEN, NEPEAN, ORLEANS, MANOTICK.  
🙂 GRADUATION PHOTOS AVAILABLE ALL YEAR! 🙂
 *5 STARS!*****     🙂  I CONTACTED JEFF TO SEE IF HE COULD TAKE MY  " GRADUATION PICTURES"   BEING FROM OUT OF TOWN,   IT WAS VERY DIFFICULT TO FIND A PHOTOGRAPHER THAT WAS WILLING TO DO A SESSION ON THE WEEKEND. I AM SO GRATEFUL THAT I STUMBLED ACROSS JEFF RYAN PHOTOGRAPHY BECAUSE JEFF WAS SUPER TO COMMUNICATE WITH. HE WAS VERY ACCOMMODATING AND EASY TO GET IN TOUCH WITH. ON TOP OF BEING EXTREMELY ACCOMMODATING, HE ALSO TOOK SOME GREAT PHOTOS!  THANK YOU AGAIN JEFF FOR THE GREAT SERVICE!    VALERIE CLARKE. 
FEBRUARY 2023
HELLO JEFF, 
🙂 WE HOPE THIS GREETING FINDS YOU WELL! 
PAUL & I WANTED TO EXPRESS ONCE AGAIN OUR SINCERE APPRECIATION FOR THE BEAUTIFUL ARTISTRY OF TECHNIQUES YOU APPLIED IN RECREATING SUCH A LIFE LIKE RESTORATION OF MY GRAND FATHER'S PHOTOGRAPH.   MY MOM WAS VERY APPRECIATIVE.
WARMEST APPRECIATION……..PAUL & DEBORAH WHEELER   
***PROFESSIONAL RESTORATION SAMPLES LOCATED  IN THE   "GALLERY SECTION"***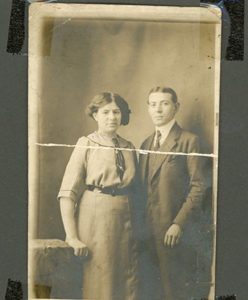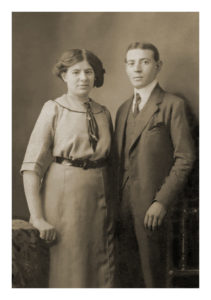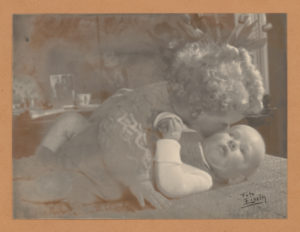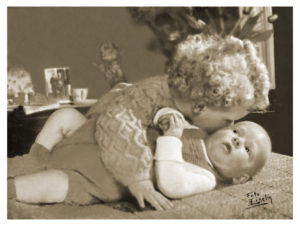 RECOMMENDATIONS
  *5  STARS!*****   🙂  FIVE STARS TO JEFF FOR BOTH HIS WONDERFULLY FRIENDLY APPROACH AND HIS PROFESSIONALISM.  HE DID AN OUTSTANDING JOB GOING OUT OF HIS WAY TO ACCOMMODATE MY SPECIAL REQUESTS. HE IS AN ARTIST WITHOUT PRETENCE–WINNING COMBINATION!   MR. GREG  KANE.   
*5 STARS!*****    🙂  HELLO  JEFF!   I JUST WANTED TO SEND YOU A QUICK MESSAGE TO "THANK YOU AGAIN" FOR THE BEAUTIFUL PICTURES OF MY FAMILY!  AS YOU KNOW, THE PICTURES WERE FOR MY PARENTS AS GIFTS. WHEN MY MOTHER OPENED THEM UP, SHE CRIED FOR ABOUT 5 MINUTES SHE LOVED THEM SO MUCH!  YOU DID AN INCREDIBLE JOB. I HAVE SHOWN THE PICTURES TO MANY PEOPLE, AND HAVE ALREADY GIVEN YOUR NAME AND CONTACT INFORMATION TO THREE DIFFERENT PEOPLE: TWO WEDDINGS AND ANOTHER FAMILY PORTRAIT.  CHRISTINE SEED. 
*5  STARS!*****    🙂  I WAS VERY HAPPY WITH THE PHOTOS TAKEN BY JEFF RYAN. I WOULD HIGHLY RECOMMEND HIS SERVICES TO EYERYONE!  NATALIE  GRAVES.  OCTOBER 2022
*5 STARS!*****     🙂 JEFF RYAN RECOMMENDATION:   WE ARE GRATEFUL TO JEFF RYAN FOR THE CAREFUL AND THOROUGH RESTORATION WORK THAT HE COMPLETED ON A FAMILY SNAPSHOT OF OURS FROM THE 1950'S. JEFF BROUGHT A DAMAGED AND FADED SCENE BACK TO LIFE. HIS ATTENTION TO DETAIL AND TECHNICAL SKILLS PRODUCED A PRINT THAT WE WILL CHERISH.    ELEANOR AND ROLAND THOMAS.  OCTOBER 2022
*5 STARS!*****     🙂  I HAD JEFF REDO A FEW EXTREMELY OLD FAMILY PHOTOS (IE, GRANDFATHER AS A BOY; MY PARENTS' SCHOOL CLASS PICTURES) FOR ME. HE DID A GREAT JOB. HE WAS VERY THOROUGH AND HIS ATTENTION TO DETAIL WAS EXCEPTIONAL. I TRUSTED JEFF WITH MY IRREPLACEABLE PHOTOS AND HE TOOK SPECIAL CARE WITH THEM. IT WAS A PLASURE TO WORK WITH JEFF AND I HOPE THAT WE CAN WORK TOGETHER AGAIN THE FUTURE. KAREN M.
*5 STARS!*****    🙂  JEFF DID A GREAT JOB OF RESTORING AN OLD PHOTO OF MINE FROM THE 1980's.     HE  WAS  SO  PLEASANT  TO  WORK  WITH!    THE PHOTO HAD EXTENSIVE WATER DAMAGE AND THE NEW VERSION LOOKS AMAZING!  I WOULD NOT HESITATE TO USE JEFF AGAIN FOR ANY PHOTOGRAPHY RELATED SERVICES.  SUSAN S.     
*5 STARS!*****    🙂  JEFF'S ATTENTION TO DETAIL IN THE RESTORATION WORK OF MY OLD FAMILY PHOTOS WHICH WERE HEAVILY DAMAGED WAS EXTRAORDINARY. HIS INTEREST IN HIS WORK MAKES THE RESULTS TRULY EXCEPTIONAL AND OF GREAT HELP TO PRESERVE CHERISHED FAMILY MEMORIES AND PERSONAL HISTORIES. I WOULD HIGHLY RECOMMEND HIM TO ANYONE SEEKING PHOTO RESTORATIOIN AND DIGITIZATION.MONIKA F.     
*5 STARS!*****   🙂  HI  JEFF:  I JUST PICKED UP OUR FAMILY'S PRINTS AS PART OF A CHRISTMAS GIFT, AND COULDN'T BE HAPPIER WITH THE RESULTS.  HAD A REALLY "EASY-GOING" TIME ON THE DAY OF THE SHOOT. REALLY PROFESSIONAL FINISH TO THE PHOTOS AS WELL.   WOULD HIGHLY RECOMMEND JEFF FOR ANY CHANCE YOU NEED A PHOTOGRAPHER.  COLIN MCDERMOTT     
*5 STARS!*****   🙂  RECENTLY I CONTACTED RYAN STUDIO TO RE-FINISH SOME VERY OLD FAMILY PHOTOS THAT HAD FADED AND BLURRED. THE FINISHED PRODUCT WAS AMAZINGLY CLEAR AND BRIGHT. ALTHOUGH THE COST WAS MORE THAN EXPECTED, JEFFREY KINDLY WALKED ME THROUGH THE PROCESS AND I REALIZED THE PAINSTAKING EFFORT REQUIRED FOR THE FINISHED PRODUCT. ALTHOUGH THIS WAS MY FIRST ENCOUNTER WITH RYAN STUDIO, I HIGHLY RECOMMEND THEIR PROFESSIONAL ETHICS AND WORK.  MR. C.B.     
OTTAWA PROFESSIONAL FILM AND DIGITAL PHOTOGRAPHER JEFF RYAN/ RYAN PORTRAIT PHOTOGRAPHY STUDIO, SERVES THE REGIONS OF  KANATA, NEPEAN, STITTSVILLE, BARRHAVEN, MANOTICK,  ORLEANS, JEFF RYAN STUDIO HAS BEEN ACTIVELY INVOLVED IN THE PHOTOGRAPHIC INDUSTRY FOR A PERIOD EXCEEDING 40 YEARS PROVIDING HIGH QUALITY PORTRAITURE / COMMERCIAL IMAGING TO BUSINESS AND PRIVATE SECTORS INCLUDING NATURE PHOTOGRAPHY WORKSHOPS AND NUMEROUS ADDITIONAL PROFESSIONAL SERVICES.
Mr. Ryan has created memorable character study portraiture of individuals from diverse vocations including THE ROMAN CATHOLIC ARCHDIOCESE OF OTTAWA, THE NATIONAL ARTS CENTRE ORCHESTRA,  UNIVERSITY OF OTTAWA PROFESSORS/REPRESENTATIVES, RICHARD ROBINSON ACADEMY OF FASHION DESIGN, THE CANADIAN WOMEN'S NATIONAL SKATING ASSOCIATION, a former member of THE CANADIAN BALLET SOCIETY OF OTTAWA CANADA, THE UNITED STATES OF AMERICA EMBASSY/DIPLOMATIC CORE, as well as  THE GOVERNMENT OF CANADA.