OTTAWA PROFESSIONAL GRADUATION PORTRAIT PHOTOGRAPHER/ OTTAWA HEAD SHOT PHOTOGRAPHER JEFF RYAN STUDIO / OTTAWA SPECIAL OCCASIONS PHOTOGRAPHER/OTTAWA GRAD PHOTO PORTRAIT PHOTOGRAPHER/ INCL. KANATA / BARRHAVEN / RICHMOND / NEPEAN / STITTSVILLE / ORLEANS /MANOTICK
---
 OTTAWA PROFESSIONAL GRAD PHOTOGRAPHERS / HEAD SHOT PHOTOGRAPHER / ANNIVERSARY/  INCLUDING KANATA / STITTSVILLE / BARRHAVEN / ORLEANS / MANOTICK.
JEFF RYAN PHOTOGRAPHY /JEFF RYAN GRAD PHOTO  STUDIO OTTAWA / OTTAWA PROFESSIONAL PORTRAIT STUDIO PHOTOGRAPHER.
SEPTEMBER  2023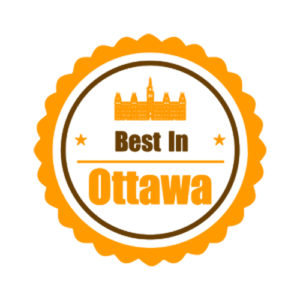 BEST IN OTTAWA LINK:    https://www.bestinottawa.com/
🙂 🙂 🙂 GRADUATION PHOTOS AVAILABLE ALL YEAR 🙂 🙂 🙂
 ***40  YEARS  IN  BUSINESS***  🙂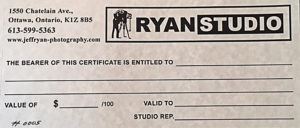 GIFT CERTIFICATES AVAILABLE  !!
***"VOTED WITHIN THE
"TOP FIVE PHOTOGRAPHERS" 
CATEGORY IN OTTAWA " !!!  🙂 🙂 🙂 🙂 🙂
*WE STOCK GRADUATION GOWNS, STOLES, CAPS, CERTIFICATES–DIPLOMAS,  BOUQUET OF ROSES, SEVERAL CUSTOM HAND PAINTED STUDIO BACKDROPS & GRAD PHOTO PACKAGES! 
***GRAD PORTRAIT PRINT PACKAGES ARE "SPECIALLY DISCOUNTED" FEATURING SALE PRICES!
*CLIENTS HAVE THE OPTION OF PURCHASING PROFESSIONALLY PREPARED PORTRAIT PRINT PACKAGES WHICH WE HIGHLY RECOMMEND, OR THE DIGITAL MEDIUM
*WE ALSO MAKE "A LA CARTE" PRINT SELECTION AVAILABLE TO YOU SHOULD YOU NOT REQUIRE A PORTRAIT PACKAGE
*SPECIALLY PREPARED PORTRAIT PACKAGES WHICH INCLUDE HARD COPY PRINTS OF VARYING SIZES ARE PROCESSED AT "PROFESSIONAL COMMERCIAL LABS"
*YOU MAY ORDER YOUR PHOTOGRAPHS ON SHEETS OR HAVE US INDIVIDUALLY CUT/TRIM THEM ON YOUR BEHALF
*TURN AROUND TIME IS TYPICALLY ONE WEEK OR LESS TO RECEIVE YOUR GRAD PORTRAIT IMAGERY!  WE RECEIVE DELIVERIES WEEKLY
#CARLETON UNIVERSITY GRADUATE STUDENT BELOW. JUNE 2023. CONGRATULATIONS !!!  🙂 🙂 🙂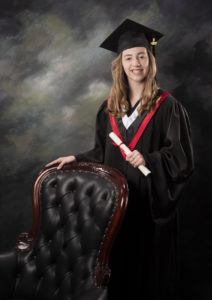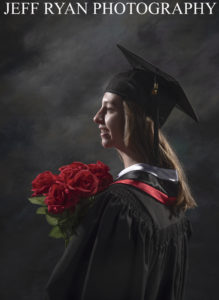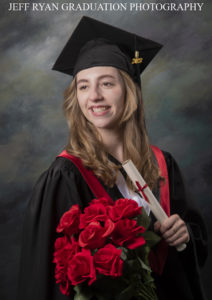 *ABOVE IS AN 8 X 10 PORTRAIT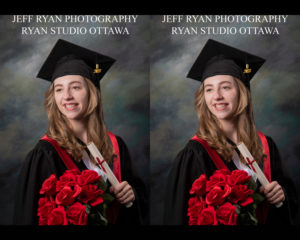 *ABOVE ARE 2  5 X 7'S ON A PAGE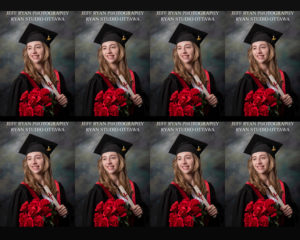 *ABOVE ARE 8  WALLET SIZED PORTRAITS ON A PAGE
🙂 🙂 🙂 ALL PROFESSIONAL PRINT SIZES ARE AVAILABLE 🙂 🙂 🙂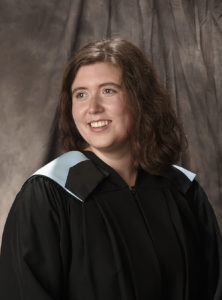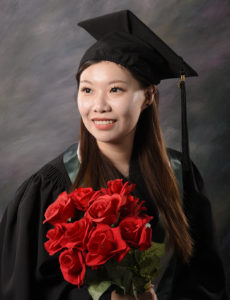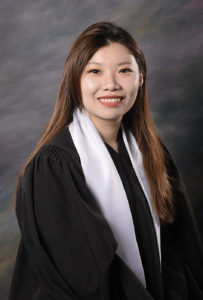 RECOMMENDATIONS
*****FIVE STARS!  🙂🙂🙂🙂🙂   EXCELLENT PHOTOGRAPHER!  DID MY GRAD PICTURES AND I'M VERY SATISFIED WITH THE RESULTS!  MR. RYAN WILL KNOW HOW TO PUT YOU AT EASE WHILE GUIDING YOU ON YOUR POSTURE, ANGLE AND EXPRESSIONS TO TAKE THE BEST PHOTOS OF YOU!  ODILE LECLERC
****FIVE STARS!    🙂🙂🙂🙂🙂  I CONTACTED JEFF TO SEE IF HE COULD TAKE MY  " GRADUATION PICTURES"   BEING FROM OUT OF TOWN,   IT WAS VERY DIFFICULT TO FIND A PHOTOGRAPHER THAT WAS WILLING TO DO A SESSION ON THE WEEKEND. I AM SO GRATEFUL THAT I STUMBLED ACROSS JEFF RYAN PHOTOGRAPHY BECAUSE JEFF WAS SUPER TO COMMUNICATE WITH. HE WAS VERY ACCOMMODATING AND EASY TO GET IN TOUCH WITH. ON TOP OF BEING EXTREMELY ACCOMMODATING, HE ALSO TOOK SOME GREAT PHOTOS!  THANK YOU AGAIN JEFF FOR THE GREAT SERVICE!    VALERIE CLARKE. 
*****FIVE STARS! 🙂 🙂 🙂 🙂 🙂   MAY 27, 2023   I REALIZED I HADN'T TAKEN ANY GRADUATION PHOTOS OF MYSELF THE WEEK BEFORE I WAS TO GO BACK TO MY HOME COUNTRY, SO I CONTACTED JEFF. AND I REALLY THANKED HIM FOR GETTING BACK TO ME THE DAY AFTER I SENT MY GRADUATION PHOTO REQUEST. JEFF WAS SO FRIENDLY AND COMMUNICATIVE, HE WAS THE BEST PHOTOGRAPHER I'VE EVER MET!   WE HAD A GREAT TIME AND HE HELPED ME TAKE SOME BEAUTIFUL PICTURES! ANYONE WHO WANTS GREAT PHOTOS SHOULD NOT HESITATE TO CHOOSE JEFF AND TRUST HIM.
JOY PIAO.
*
JEFF RYAN PHOTOGRAPHY  "FACEBOOK"   URL:      https://www.facebook.com/JRPhotographyOttawa
JEFF RYAN PHOTOGRAPHY  "INSTAGRAM"  URL:    https://www.instagram.com/ryan_photography_studio_ottawa/?hl=en-
"ANNIVERSARY PHOTOGRAPHER"
This meaningful moment in your life can be photographed professionally in my OTTAWA PORTRAIT STUDIO or on location. Please contact the studio to discuss your requirements. It would be my pleasure to be affiliated with your family at this milestone event.
July 2023 LETTER OF APPRECIATION REGARDING A 50TH ANNIVERSARY PORTRAIT SESSION BELOW
JEFF…THANK YOU SO MUCH FOR MAKING OUR 50TH ANNIVERSARY EVEN MORE SPECIAL WITH YOUR TALENTED PHOTOGRAPHY!
WE ENJOYED MEETING YOU AND HAVING WONDERFUL CONVERSATIONS.  THANK YOU!  NEIL & SUZZANE BOYER.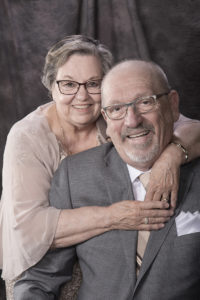 *
*
OTTAWA PET PORTRAIT PHOTOGRAPHER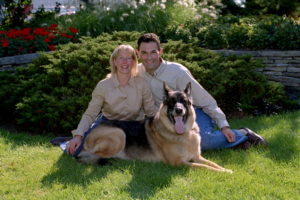 Photography of your pet(s) may be created in either our Ottawa Photography Studio, the comfort of your home, or outdoor park environment weather permitting. During spring, summer, and autumn, outdoor pet photography portraits created in a park are most appealing. Our recommendation regarding outdoor photography pertaining to both people and pet portraits is that we schedule two photo session dates should inclement weather occur. In addition, the time of day should also be addressed depending upon which outdoor location will be utilized for your pet photo session.
The sessions include individual portraits of not only your pet, but the inclusion of you as well. Family members are encouraged to dress in  casual attire, lending itself to a relaxed outdoor portrait theme. Your pet is unquestionably an important part of your life, and incorporating it into your family photo session evokes a memorable theme of professional photographs.
With Good Wishes,
JEFF RYAN PHOTOGRAPHER/ RYAN STUDIO OF PROFESSIONAL PORTRAIT
PHOTOGRAPHY/IMAGING, OTTAWA  ONTARIO. 
OTTAWA TRADITIONAL FILM & DIGITAL PHOTOGRAPHER
Email—jeffryan@storm.ca
www.jeffryan-photography.com
613.599.5363