OTTAWA PROFESSIONAL STUDIO PHOTOGRAPHER, TEACHER, BLOG POST, FAIRY PORTRAIT DAY PHOTOGRAPHY, KANATA, STITTSVILLE, BARRHAVEN, MANOTICK, RICHMOND, NEPEAN, ORLEANS
OTTAWA PROFESSIONAL PHOTOGRAPHER/PHOTOGRAPHY STUDIO, CHILDRENS FAIRY PORTRAITS, KIDS, FAIRY DRESS CLOTHING, DANCE STUDIO PHOTOGRAPHY, GRADUATION, HEAD SHOTS, KANATA, STITTSVILLE, BARRHAVEN, MANOTICK, NEPEAN, ORLEANS
FEBRUARY 2022
STUDIO LIGHTING EQUIPMENT—CHAPTER ONE—-"SOFTBOXES"
Hello Ladies & Gentlemen: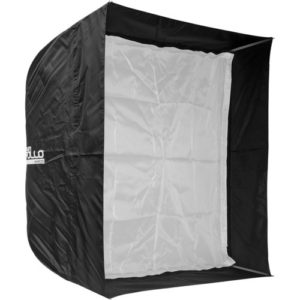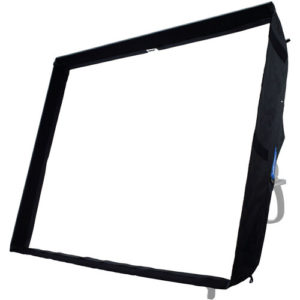 *THE ABOVE IMAGES ARE TWO SOFTBOXES I USE
Several people over the last few years have made inquiries as to how I achieve certain effects regarding my lighting of people, products, and nature images. I wish to share with you a general description of the various lighting units and the effects they produce and how I apply products to achieve specific photographic results with the hopes that these suggestions will make you better informed when making choices.
In the first instance, a novice photographer can become completely overwhelmed with the excessive amounts of light modifiers on the market. It is truly a saturated marketplace with endless amounts of equipment. I will attempt to review a few products in a general sense for you, which will help clarify which particular item would be appropriate for the lighting you are trying to create.
I am going to produce a small series of "lighting equipment" blog articles, addressing several items I have used over many years in a practical application for your benefit. When trying to determine which piece of equipment is the most appropriate for you, allow yourself permission of not being overwhelmed with excessive information. Remember the old analogy…… "Less Is More"! How often that has proven to be a viable statement over many years of my photographic career.
Now…..let's get started and enjoy reviewing studio soft box lighting equipment!
The first thing I wish to address, is that there are endless amounts of companies producing very similar styles of equipment. A good recommendation for you would be to try and not be tempted to acquire overly priced, brand new gear based upon a discounted price. Even a discounted price on new equipment is still expensive. If the equipment is priced with a significant discounted price tag, then of course it would be worth pursuing. Make a sensible investment in quality products and they will last you for years down the road.
*Don't forget to contact photo outlets that carry good quality "Used Equipment"! This information is meant to awaken your thoughts to the second hand market. So often you can locate excellent used items that are in remarkably good condition for a fraction of the original price. There are many retail camera stores to contact here in Canada and the U.S.A. plus on line options such as Ebay. Camera stores will generally offer you a warranty of approximately 30 days, and Ebay products being sold privately will typically offer no coverage on the items they retail you. This might direct your attention to one or the other methods of purchasing depending upon the overall cost of your equipment. Extended warranty coverage is also available at certain photography stores but be prepared to invest roughly $200-$300. on top of your original purchase price to accommodate this extension.
SOFTBOXES
*I have included a series of pictures for your benefit in this article depicting several soft boxes currently available providing you with a visual of the various designs.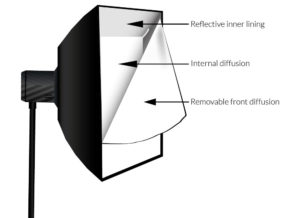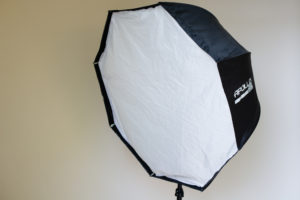 *THE ABOVE DIAGREAM ILLUSTRATES AN INTERNAL OPTIONAL BAFFLE
As the name implies, this is a product that is generally shaped in the form of either a rectangle or square however, circular designs are also available. The design of the box can vary in proportions/dimensions, and have additional interior features for the professional photographer. Interior features are generally an additional light baffle to further diffuse the light before it exits the front of the box plus correctional filters which are inserted close to the electronic flash which alter the colour temperature of the flash. There are warming filters and/or colour correction filters regarding kelvin etc. I have never really had the need to alter the actual burst of light, but more sophisticated designs can accommodate your needs. When using boxes that include an additional light baffle, once the flash is fired, the light now has to pass through two layers of diffusion before it strikes your subject. This will create a softer, more diffused wrap around quality of light on your subject.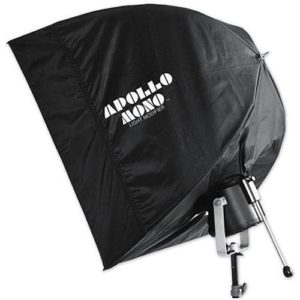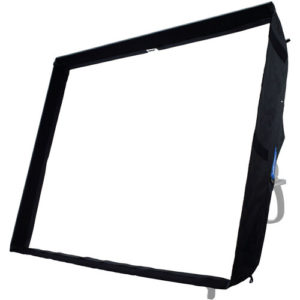 I have been photographing on location events for several years and a box I have used repeatedly is a medium size square box for head and shoulder portraits. This box manufactured by Westcott is called the Apollo and measures 28 x 28 inches, and is very portable and collapses easily into a carrying bag. At the time of this writing-(February 2022), Ebay.ca is retailing them for approximately $80. plus shipping. This box also has a recessed front incorporated in it's design. There is a black fabric surrounding the circumference of the front of the box aiding in it's ability to further prevent lens flare and directing the light more carefully. The other rectangular box above is manufactured by Chimera and measures 35 x 46 x 15.5 inches, and is very good at covering larger areas efficiently.
I generally have a cargo bag that I bring on location packed with my camera, a softbox, electronic flash, reflectors, extension cords, tripod etc. One cargo bag contains the bulk of my equipment. A person should purchase a softbox based upon what they will be photographing most of the time. If you are going to be creating imagery of people 3/4 length or larger, you would be better off using a larger box to spread the light more evenly over your subject. Smaller boxes are practical for head and shoulder imagery because the light will fall off-(not cover larger areas) very well which is satisfactory for head shots.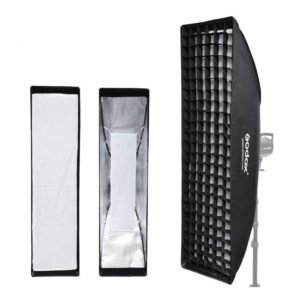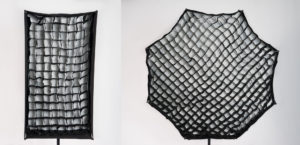 *THE ABOVE THIN STYLE BOXES ARE OFTEN CALLED "STRIP LIGHTS"
Certain soft boxes also are designed to accommodate a black grid on the front of them narrowing the spread of light as it leaves the front of the box. This is a handy feature particularly if the soft box is placed at approximately a 45 degree angle behind your subject and aimed slightly towards the camera. With this grid inserted, there is less chance for your cameras lens to be flared during the exposure. The grid somewhat tunnels the light almost acting like a spot grid effect.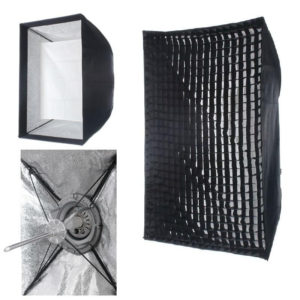 You will frequently notice that the interior of soft boxes is a highly reflective silver material. This is an excellent characteristic of design particularly for people having lower powered flash units. As the flash is fired, it reflects greatly off the bright silver lining increasing the photographers working F-stop while still producing a soft light.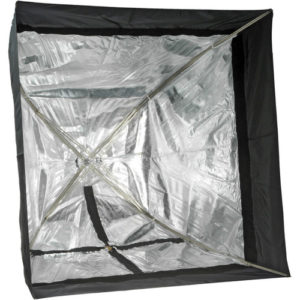 THE BOTTOM BLACK ZIPPERED SECTION IS WHERE A PROFESSIONAL STUDIO FLASH IS INSERTED
For my applications, the Apollo box or comparable in design provides an excellent quality of light when photographing people up to a maximum of 3/4 length. The light fall off when doing 3/4 length imagery is flattering due to the fact that the faces take precedence over waist level and downwards imagery. When a more broad source of light is required, I shift back to my Chimera.
Next month I will be addressing additional light modifiers I have used which you can make yourself or purchase from photo outlets. Thank you and I will look forward to your return next month!
With My Good Wishes Extended,
Jeff Ryan Photography/Ryan Studio
www.jeffryan-photography.com