OTTAWA, KANATA, STITTSVILLE, NEPEAN, BARRHAVEN, MANOTICK, ORLEANSM FAMILY PORTRAIT PROFESSIONAL PHOTOGRAPHERS BLOG POST/ JEFF RYAN PHOTOGRAPHY RYAN STUDIO
OTTAWA, KANATA, STITTSVILLE, BARRHAVEN, MANOTICK, PROFESSIONAL FAMILY PORTRAIT PHOTOGRAPHER/ RYAN PORTRAIT PHOTOGRAPHY STUDIO
MARCH, 2021
"WARM", "LOVING", "CHERISHED", FAMILY SIBLING PHOTOGRAPHY AT RYAN STUDIO!!!    :):):)
Very humbly spoken to you the reader ….I am a photographer that  has the ability to bring out the "VERY BEST" in people!   Making clients feel comfortable so they may express their "genuine concern" for each other is apparently a gift given to me.
This is my 41st year of photography and as you may have noticed from the accompany image, families, couples, individuals can completely "drop their guard" so to speak in my camera room. People feel very comfortable in my environment. On a  "MOST HUMOROUS"  note………. look at the "Beautiful Expressions" and feelings of caring, and sentimentality for each other that these two exhibit seated close together!!     Was it a shoot the photographer moment?     Not at all!  🙂      
***What "GOOD  SPORTS"  they were to photograph!!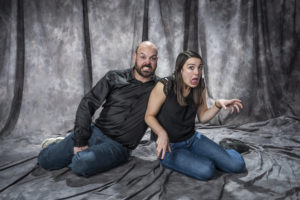 This was the case with this lovely family that arrived recently to have portraits of themselves created on the behalf of others.  These family members were simply wonderful to work with and it was an absolute pleasure to receive them in my studio.  We immediately connected and developed a rapport that was as pleasurable as if I had met old friends. 
The portraits I created of them were of a casual, relaxed nature, with "much happier, pleasant, expressions incidentally",  :):)  and each image reflected that with their input. Upon reviewing the imagery created during the session was with  one sibling and myself, and we exchanged several  laughs when these "award winning images" were displayed on my studio monitor! 
The photo session imagery was a hit when the portraits were shown to additional family members to my delight. I customarily do not upload imagery comparable to these expressions but, exceptions in this case were fun to accommodate  due in particular to this year of Covid when so many people are bearing great levels of sadness. It is my hope that this image will make people smile a little more than what they been been accustomed to during 2020. 
*For those of you taking into consideration having me create memorable imagery of your loved ones know this to be true… that every individual who walks through my doors is special!   
With My Good Wishes Extended To You All!
Jeff Ryan Photography/Ryan Studio Of Ottawa
E-Mail—  jeffryan@storm.ca
Phone-613-599-5363 
wwww.jeffryan-photography.com