OTTAWA PROFESSIONAL PHOTOGRAPHER RYAN STUDIO BLOG POST / WINTER PHOTOGRAPHY AND ICE SKATING DURING WINTERLUDE ON THE HISTORIC RIDEAU CANAL
WINTERLUDE PHOTOGRAPHY ICE SKATING OF YESTERYEAR  CREATED BY JEFF RYAN PHOTOGRAPHY/  RYAN STUDIO OF OTTAWA SERVING KANATA, NEPEAN, STITTSVILLE, BARRHAVEN, MANOTICK, ORLEANS.
MARCH, 2021
"DADDY IS BACKWARDS AND UPSIDE DOWN MOMMY"! ——(SEE PARAGRAPH BELOW TITLED  "IN CLOSING)" 
As a professional Ottawa photographer/teacher, I have often included landscape/outdoor photography in my criteria of imagery, and have frequently elected to visit the Rideau Canal since youth to partake in it's outdoor festivities. Whether cycling down it's pathways in summer or partaking in wintertime events, it has been an ongoing delight.  This year with the unfortunate presence of Covid, I am choosing to remain absent from all winter festivities. This is a regrettable set of circumstances dealt to all people who elect to utilize the canal for either physical exercise or  simple enjoyment however, diligence is something we must adhere to based upon Health Canada's recommendations.  In saying that, it does not prevent me from reflecting upon the plentiful, lovely times spent over the years shared with friends, families and acquaintances on the ice surface of the Rideau Canal. Since childhood days, I like others, have been blessed in saying that numerous memories and caring reflections were created previously bringing great pleasure to both families and individuals alike.  With next years arrival,  we will hopefully be able to savor the times of previous years gatherings absent this season, with as much enthusiasm and investment of entertainment as witnessed before.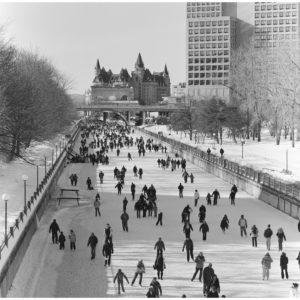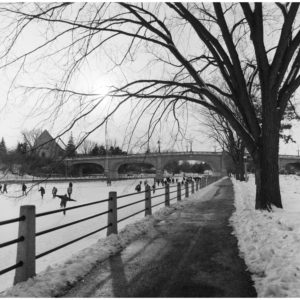 Being an individual with eternal levels of optimism, I have retrieved a limited amount of photographs which I have created over the years for your visual pleasure, not to  bring dismay due to our present circumstances, but to act as a propellent for wonderful times ahead once life is  reinstated to a sense of normality. Over the next month I will be sharing alternate winter pictorials here and on my Instagram & Facebook pages,  which are mementos of my journey as a photographer.   It is my hope  these images enlighten you and continue to bring levels of happiness to your lives!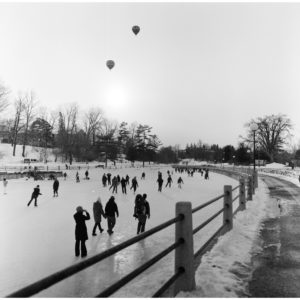 For those who perhaps may be interested in knowing how the above imagery was created, I would like to elaborate on that briefly for educational purposes.  Often when imagery is uploaded onto the internet, the software of many sites say Instagram for instance to name one, arbitrarily elects to crop imagery based upon it's own pretense.  The above imagery however was not cropped prematurely,  and has been created with my long time work horse camera, the "Hasselblad 500CM" completely manual "FILM CAMERA".  This camera system which I purchased in 1974 did not include extras with it meaning, lenses, film backs, viewfinders etc.  Everything was purchased, piece by piece and not as a complete unit.  Purchasing this equipment at that time while in Toronto became quite a level of excitement since I had a rather extensive list of requirements that practically every camera store could not fulfill.  This created a journey through the streets of Toronto visiting one store after the other trying to acquire the missing items on my list.  It was a full days effort to finally secure the items I sought but at the days closure, I was in awe of this remarkable camera system with it's  reputation for longevity including the exceptionally high quality lens(es) imagery it is known to produce.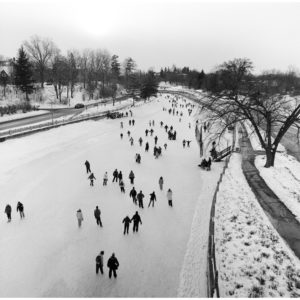 I could elaborate extensively at this point regarding the numerous photographic assignments I have created for clients and alternatively on my own behalf since that time, but a recent  comment  from another photographer in her late twenties struck a chord with me and it is absolutely correct.  She indicated that she has grown up utilizing primarily the digital medium and  now indicates that during the photographic process, she is becoming somewhat lazy and being to quick to depress the shutter.  Her follow up remarks were straightforward and to the point in saying,  we shouldn't dismiss film photography. When a film camera is in your hands you not only feel different during the photography itself but it makes you slow down and  give additional thought to the item or individual your camera is directed towards. Consideration of subject matter seems to take on a higher level of precedence and one starts to analyze the situation more so before you, as opposed  to the instantaneous digital marketplace products.  She is going to continue to use both formats but using a film camera has advanced her interpretation of the subject matter to a greater extent. Using film photography camera systems involves purchasing film and then paying for the processing of it as well. Perhaps this is a factor in determining at what speed an individual will operate at, seeing that with each exposure created, there is a minimal cost.   I own both film and digital systems and coming from a background of primarily film due to my age, I know exactly what she is making reference to.  I must confess that I feel more connected to film camera's themselves because there is more of a hands on approach to them as opposed to inserting memory cards into digital products.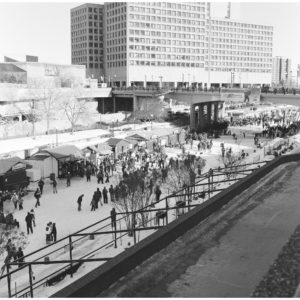 The above imagery was naturally produced as "square pictures" with the Hasselblad camera and it's  accompanying Carl Zeiss lenses which  afford extreme enlargements with very little degradation in print imagery. Enlarging these negatives/transparencies to "crop in to a picture and enlarge" specific portions of it seldom creates any difficulty at all if the image is in focus and the negative well developed. For further information pertaining to my black and white "wet darkroom" techniques, I invite you to visit my website listed below and click on the "About Key". There you will find information pertaining to me as a  "Traditional Wet Darkroom Photographer" plus articles on photography in general in my "Camera Corner" column  I have shared with students over several years.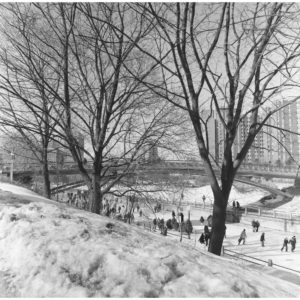 In Closing:
***I recalled an incident recently with an associate of mine in regards to "The National Capital Commission" extending an invitation to me to set up a booth in one of their outdoor parks sharing 40 years of photographic stories, photography art cards that I produce plus showing the public the Hasselblad camera I have previously made reference to.  I always have additional back up equipment available and elected to bring one of my Hasselblad's with me as a conversation piece during the gathering.  The children were enthralled when looking through my waist level camera, and as one little girl spoke with the camera strap dangling from her neck……… "Daddy is backwards and this other camera makes him look upside down Mommy"!    This was my waist level Hasselblad which characteristically reverses imagery in the viewfinder  followed by another large format 4 x 5″ model I had brought with me which offers similar characteristics and will invert the viewed image on it's ground glass.
  The day in the park drew to conclusion and with much information shared with my acquaintances,  I left that day with feelings of gratitude that I had been given the opportunity to make new friends and share. 
With My Good Wishes Extended………………….Jeff Ryan Photography/Ryan Studio Ottawa
www.jeffryan-photography.com 
E-Mail…    jeffryan@storm.ca